Have you heard the good news? You can shop a range of Pre-Loved Circus and Carousel garments at ilovecarousel.com.
We've recently started asking people to get involved in our new recycling scheme! If you have a Circus or Carousel piece hanging at the back of your wardrobe, we'd love to find it a new home. You can find out more about getting involved here.
Here's a handy scale to let you know what sort of condition the garments on sale are in: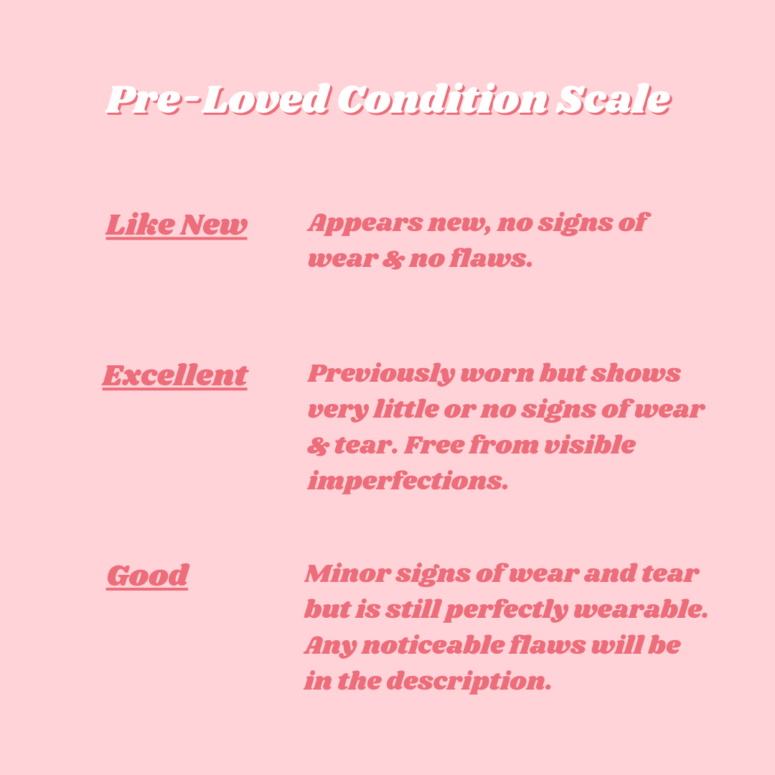 Like New
Appears new, no signs of wear and no flaws.
Excellent
Previously worn but shows very little or no signs of wear & tear. Free from visible imperfections.
Good
Minor signs of wear and tear but is still perfectly wearable. Any noticeable flaws will be mentioned in the item description.
We are only accepting garments in 'Good' condition and any garments that can't be sold will be donated to a local charity shop or brought to a local recycling centre.
Please read the next blog if you would like more information on sending us your pre-loved garments.
Thank you so much to everyone who has gotten involved so far! We've been delighted by the positive response to our new circular trial.
The Carousel Team