Our designs are bursting with rich colours and playful prints. We're inspired by vintage and retro fashion to create unique clothing that flatters, fits and feels good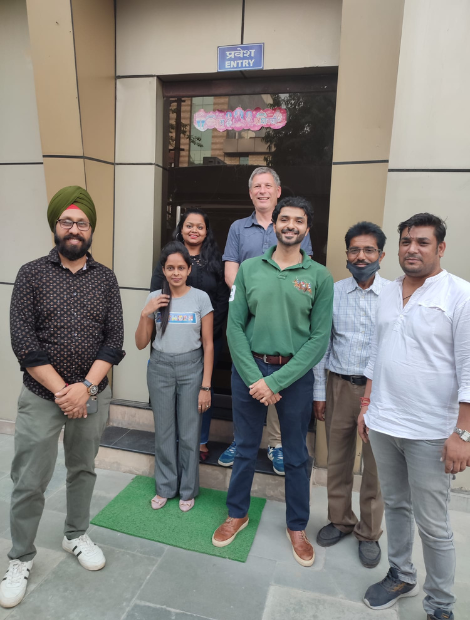 Know who's making your clothes
Good Earth India is a spacious, modern factory, with very comfortable conditions for all its employees. Its work spaces are well lit and air conditioned. The factory adheres strictly to a minimum working age and maximum working hours per week. Our founder, Tom, first visited India in 2014 where he met Udayan Kapur, the owner of Good Earth India. The two formed a partnership and we have been working exclusively with Good Earth India ever since. You can be assured that all of our designs are expertly crafted to the highest quality by their incredible team.
Sustainability is at our core
From the beginning of Carousel in 2001, we have focused on being responsible, working with a clear conscience and considering the bigger picture in all of our decisions. We now only use sustainably sourced fabrics - Organic Cotton, EcoVero - a sustainable alternative to viscose, BCI Cotton or deadstock fabrics that otherwise may have ended up in landfill. Our packaging is also now fully recyclable and we're continuing to make more sustainable changes wherever possible.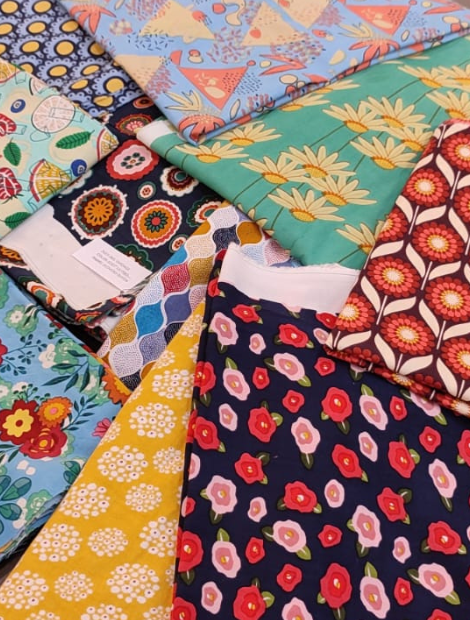 Irish-owned and designed
We have a studio in Dublin where our small team work tirelessly on each collection. Vintage shapes and retro patterns inspire our designs. We collaborate closely with our factory to create high-quality garments that fit and flatter, and that will last for many years to come. We release only a handful of collections each year and we produce in small batches to minimise excess stock.
Inspired by our Customers
We design vintage and retro inspired clothing ranges with you, our customers, in mind. We listen to your feedback and suggestions so we can create clothes that you love to wear. Our hope is for women all over the world to feel empowered when wearing our creations. We're passionate about designing pieces that fit in with your life, and help you to express your personality and individual style!
Founded by Tom Walsh
Tom began his retail career in Selfridge's in the late 80s on the graduate management programme. While there he received his degree in Retail Management from the London College for Distributive Trades. As a young entrepreneur, he left Selfridge's to pursue a career in vintage and retro clothing. He had a stall at Camden and Portobello market selling second-hand clothes. Tom returned to Dublin in the early 90s and has been in retail in Dublin ever since.
Meet the team
Tom Walsh
Founder and Brand Director
David Byrne
Logistics and Sales Manager
Rachel Blanckensee
Design and Production Manager
Mark Ritchie
Photography and Content Manager