Carousel Summer: Patterns, Press and Puppies
Welcome back to the blog! We're here to keep you updated on everything Carousel – from design news to event information and everything in between. Happy Carousel summer shopping!
Hot off the press
It's been an exciting summer so far here at Carousel. While the bees are busy with the blooming flowers , the papers have been abuzz about our own brightly coloured creations.  On the 28th of June, we were delighted to be featured in the New York Times as one of the Five Places to Shop in Dublin! In a piece written by Elaine Glusac, we were mentioned alongside some of our favourite boutiques and restaurants in the city centre. The article touts our brand Circus and our beloved A-line skirts and unique vintage-inspired dresses and blouses. You can read the piece here!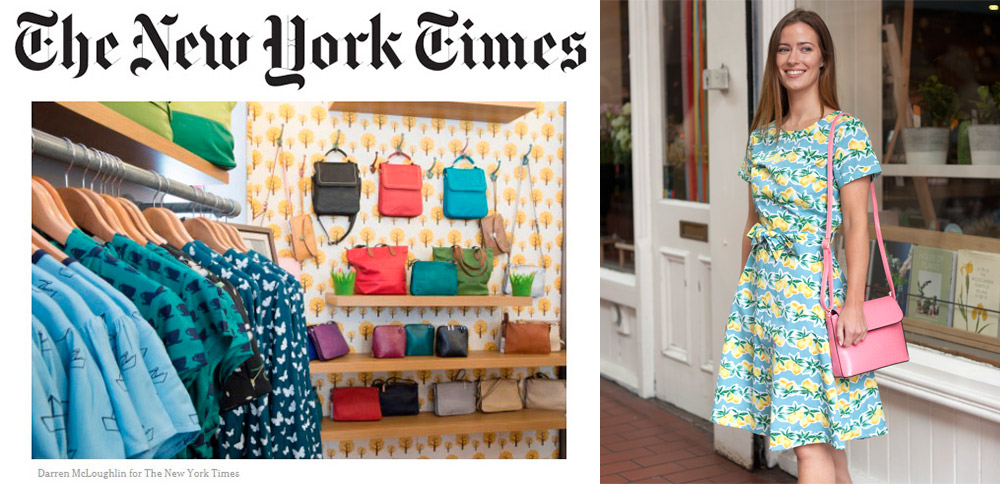 If that wasn't enough press coverage for one summer, on July 17 we were featured in the Irish Times Magazine. Irish Times fashion editor Deirdre McQuillan interviewed Carousel creator Tom Walsh about the story of Carousel and how Circus came to be. In the piece, Tom speaks about Carousel's modern vintage style and the importance of Irish design. We'd like to thank Deirdre for her article and for continually promoting Irish design and small Irish companies.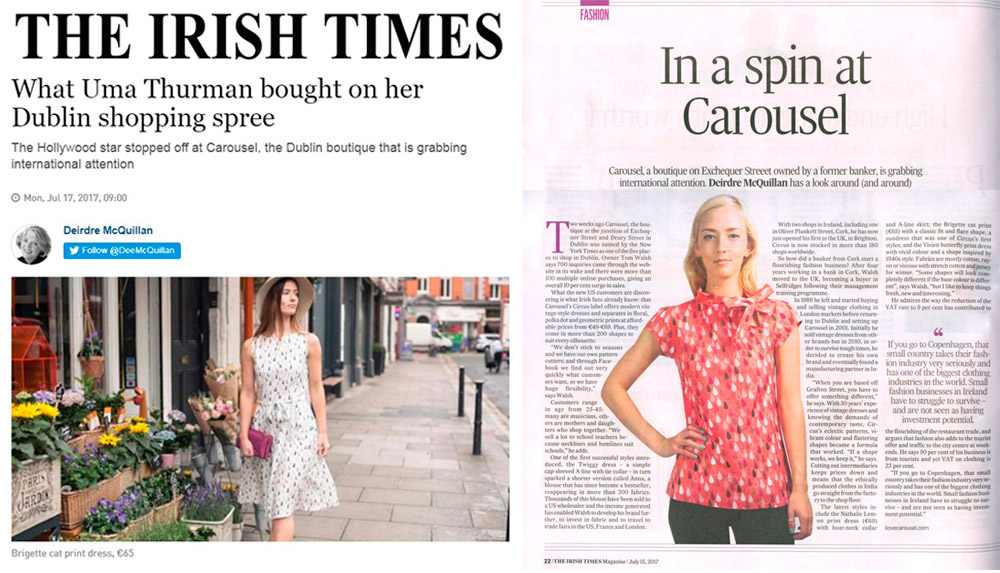 canines at carousel
We held our first pup-friendly event  in our Exchequer Street shop on July 19. We opened our doors to our furry friends to raise money for Dogs in Distress. This brilliant charity works to find foster homes and forever homes for their rescue dogs. Between the hours of five and seven, we allowed our canine companions into the store and took donations for the charity in exchange for a personalised portrait of our customers' pups. We offered a 15% discount on our Circus range on the night and 10% of all proceeds went to Dogs in Distress. Keep up to date with our Facebook page for information on more of our events!