We're very excited to introduce our brand new recycling scheme on a trial basis! Please continue reading to find out how it works.
How to Recycle Your Pre-Loved Garments with us:
Send your pre-loved Circus or Carousel garment using Standard Post (or Registered Post if you wish). You can also drop the garment(s) to our warehouse if that's handier for you! The items must be in a wearable and resaleable condition (washed and pressed – dry cleaning not necessary), and we ask that you package them as neatly as possible. Please drop us an email before sending your pre-loved garment(s) and include a note with your email address in the parcel so that we can add the credit to your account. The garment(s) must have been purchased by the person sending the items at ilovecarousel.com. As this is a trial, please only send a maximum of 2 garments at a time.
If the items are in good condition and are able to be resold, we will then add €15 credit per dress or €10 credit per skirt/top/cardigan to your ilovecarousel.com account. You will need to set up an account if you don't already have one. Our decision on whether the items are resaleable is final. If the items are not in a wearable/resaleable condition, you will not receive the €10/€15 credit and we will give them to a local charity shop or recycle the items at our local recycling centre.
We will have a 'Pre-Loved' section at ilovecarousel.com where you will be able to purchase these second-hand garments. The items will be significantly reduced based on their condition.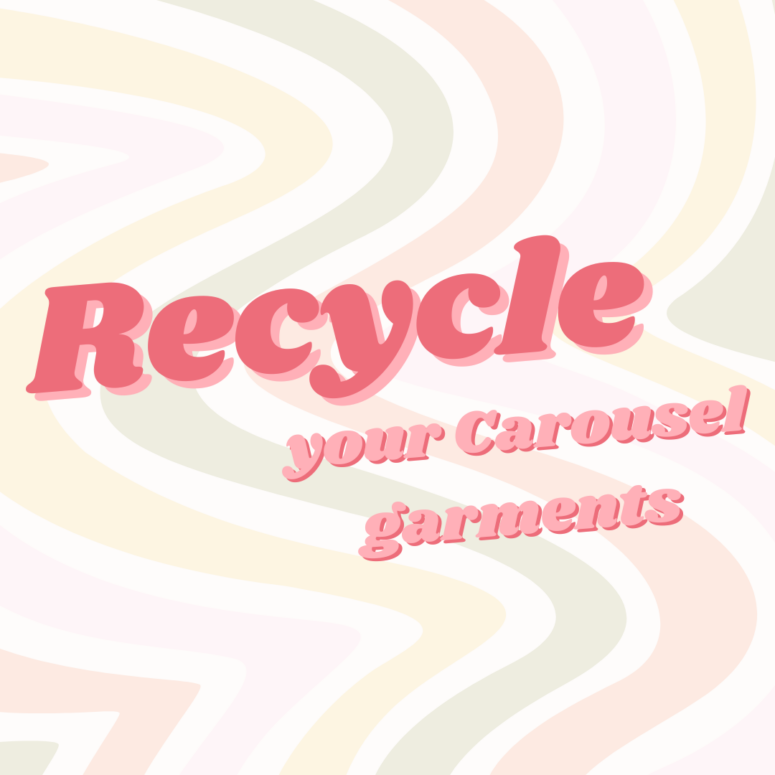 As we are running this on a trial basis, the recycling scheme is only available to people located in Ireland.
You can send (or drop-off) your pre-loved Circus or Carousel garment(s) to:
Carousel Recycling,
Unit E11,
Calmount Business Park,
Ballymount,
Dublin 12,
D12 K7V2
Have Questions?
If you have any questions about the new recycling scheme or how it works, drop us an email to support@ilovecarousel.com. We've already started receiving some pre-loved garments and we hope to have them available to purchase at ilovecarousel.com very soon!
As a final note, we just wanted to thank all of our followers who joined in the conversation last week on the Cost of Living vs Sustainability. A lot of you spoke about the benefits of buying second-hand clothing and that's how we came up with this idea! We hope this will be the beginning of something very exciting and we can't wait for you all to follow along on the journey.
The Carousel Team